Lessons / workshops
Tionol 26-28 April 2019 with Paddy Keenan, Modave, Belgium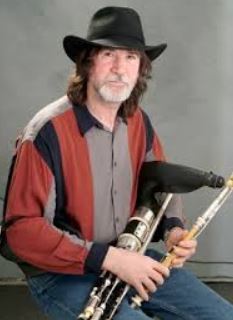 Tionol 26-28 April 2019 with Paddy Keenan, Modave, Belgium Paddy Keenan was one of the most influential pipers of the twentieth century and comes close to being a legend nowadays. He became famous as a founding member of the Bothy Band and left us several great solo recordings. Although he´s best known for his open style of playing the chanter, he in fact switches effortlessly between open and tight playing, including the regulators, which makes him one of the most creative arrangers of traditional tunes ever. He is not only a great performer, but a fine teacher as well.
Paddy Keenan on youtube:
https://www.youtube.com/watch?v=XHI5lcMOWpU
https://www.youtube.com/watch?v=cAOPl9cZzCc
https://www.youtube.com/watch?v=SI504MEfqNI
(and many more)
When:
From Friday, April 26 (20h) till Sunday, April 28 (14h) 2019
Where:
CENTRE "LES CENT FONTAINES" Rue du Centre 20, 4577 Modave, Belgium
(www.lescentfontaines.be) 16 km south of Huy.
Cost:
Pipers: 170€, all in
Partners and children: 85€
Program:
Friday April,26: arrival from 7 pm onwards + informal session from 8 pm
Beginners lessons:
Unexperienced pipers are also welcome on our pipers weekend.
They can get suitable lessons from Roger de Wouters or Henk Coudenys, dependant on their level.
On Saturday a beginners workshop with Paddy Keenan is planned from 16 pm till 17.30 pm.
Practical details:
Registration on before is necessary; payment in advance is preferred. Places are limited.
Vegetarian meals can be obtained, but have to be ordered at least one week in advance.
Bring your own sheets, towels, soap and shampoo or reserve your sheets on before (extra cost: 5 €)
Drinks are not included in the price and will have to be paid separately on Sundays, before departure
Attainability:
Modave is close to the E42, exit Huy. Your navigation system knows the way.
Registration:

Tel: 0032(0)93869711 (Henk Coudenys)
Payment:
Please pay in advance on account
BE18 3770 9286 0965
(bic: BBRUBEBB)
of
Peter van Riel, Firbolg
Joos van den Steenelei 67
2100 Deurne Antwerpen
On behalf of Firbolg, Association of Uilleann Pipers in Belgium,
Henk Coudenys, Marnix Polfliet, Peter van Riel & Roger de Wouters
Private lessons
You can contact one of us:
Henk Coudenys: beginners and intermediate pipers (0032 (0)9 3869711 -
Roger de Wouters: beginners and intermediate pipers -
Raphaël De Cock: beginners and intermediate pipers -
Rob Goossens: regio Limburg -