Lessons / workshops
20th BelgianTionol, 24-26 April 2020 , Modave, Belgium
with guest pipers
Catherine Ashcroft & Conor Mallon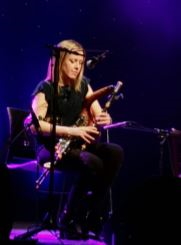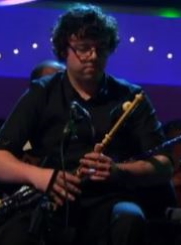 With Catherine Ashcroft and Conor Mallon we have two young guest pipers who will pass their skills to us. Catherine is from Yorkshire, England and is currently tour-ing as a duo with Maurice Dickson under the name Mochara. Conor is from Armagh, Ireland and is the piper and founding member of the band Connla. He has been all Ireland champion and has won a BBC award.
Catherine Ashcroft on yotube:
https://www.youtube.com/watch?v=P40YOU8ggJk
https://www.youtube.com/watch?v=qlRL47RVObY
Conor Mallon on youtube:
https://www.youtube.com/watch?v=XxwIXEbMS7o
https://www.youtube.com/watch?v=OpZJazWJfug
When:
From Friday, April 24 (20 pm) till Sunday, April 26 (14h pm) 2020
Where:
CENTRE "LES CENT FONTAINES" Rue du Centre 20, 4577 Modave, Belgium
(www.lescentfontaines.be) 16 km south of Huy.
Cost:
Pipers: 170€, all in
Partners and children: 85€
Program:
Friday:
arrival from 7 pm onwards + informal session from 8 pm
Saterday:
8.00 am-8.45am: Breakfast
9.30 am - 12: Workshop Uilleann Pipes
12.30: Lunch
14 pm - 16.30pm: Workshop Uilleann Pipes
18 pm: Dinner
20 pm.: solo concerts guest pipers + jamsession
Sunday:
8.00 am-8.45 am: Breakfast
9.30 am - 12: Workshop Uilleann Pipes or free practice
12.30: Lunch
14 pm: pictures + departure
Beginners lessons:
Unexperienced pipers are also welcome on our weekend.
They can get suitable les-sons from one of the organisers, dependant on their level. On Sunday morning a be-ginners workshop with the guest pipers is planned from 9 till 12 am.
Practical details:
- Registration on before is necessary; payment in advance is preferred. Places are limited to maximum 20 participating pipers!
- Vegetarian meals can be obtained, but have to be ordered at least one week in advance.
- Bring your own sheets, towels, soap and shampoo or reserve your sheets on before (extra cost: 5 €)
- Drinks are not included in the price and will have to be paid separately on Sun-days, before departure
Attainability:
Modave is close to the E42, exit Huy. Your navigation system knows the way.
Registration:

Tel: 0032(0)93869711 (Henk Coudenys)
Payment:
Please pay in advance on account
BE18 3770 9286 0965
(bic: BBRUBEBB)
of
Peter van Riel, Firbolg
Joos van den Steenelei 67
2100 Deurne Antwerpen
On behalf of Firbolg, Association of Uilleann Pipers in Belgium,
Henk Coudenys, Marnix Polfliet, Peter van Riel & Roger de Wouters
Private lessons
You can contact one of us:
Henk Coudenys: beginners and intermediate pipers (0032 (0)9 3869711 -
Roger de Wouters: beginners and intermediate pipers -
Raphaël De Cock: beginners and intermediate pipers -
Rob Goossens: regio Limburg -